Our Advantages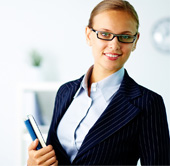 "The Fortdiamond Consultancy will show you how things needs to be done and will implement it in a professional way".
"The idea behind forming Fortdiamond Consultancy is to serve the Gems and Jewellery industry in a professional way".
Recruiter for Gems and Jewellery industry
Our industry needs trained manpower that will increase the productivity of the organization. Fortdiamond Consultancy provides wide opportunity for those aspiring candidates who wish to formulate their career in gems and jewellery industry.
Various positions are available in different segments such as in

Jewellery design (Manual/CAD)
Jewellery Production
Marketing and Sales
Administration
Back office
EDP
Jewellery stores
Diamonds
Karigars (Filers, Polishers, setters, etc)
Finance
Inventory management
Human resource
Faculties for Educational institutes
Media and so on
Click Here to Apply