.
About Me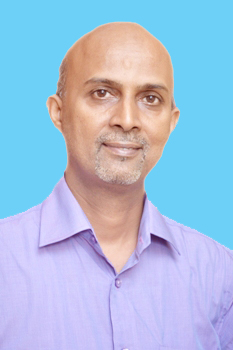 Proprietor (Mr. Ashokkumar Gadhire)
He is Metallurgical Engineer with Masters in Business Administration. He is having 16 Years of experience in Gems and Jewellery Industry. Known as a Jewellery consultant and well known educationist.
He is Proprietor of Fortdiamond Consultancy.His Company is having consultancies in Jewellery Production, Conducting Training programs, Skill development programs, Consultancy for Educational institutes for gems and jewellery sector.
(Operating since from March 2012 till date)
Production consultancy for Livingstones, Seepz.
Grace Jewels, Mumbai
Synergy Jewels, Mumbai
Impex, Mumbai
Production consultancy for Arya Diamond Jewellery.
Production consultancy at Sanskriti Jewels, Mumbai
Pure platinum, Mumbai
Production consultancy at First Divinity, Mumbai
Production consultancy for Kiran Jewels, Mumbai
Production consultancy at Shanti Parshv, Mumbai
Production consultancy at Hia Exports, Mumbai
Production consultancy for Titli Golds, Mumbai
Production consultancy for Purvi Gems
Nice Diamonds, Mumbai
Craftspersons training for KGK Creations, SEEPZ, Mumbai
Consultancy for Upcoming Educational institute in Mumbai
Jewellery manufacturing factory set up.
Teaching supply chain management and consumer behavior at Mumbai University for Post graduate and undergraduate diploma in jewellery management students 2012-13
Recruiter for Gems and Jewellery industry
Conducted B to B training program for marketing persons of Arya Diamond Jewellery, Mumbai
B to C training program for Mahendra jewellers, Kolhapur.
Conducted B to C training programs for Abharan Jewellers, Bangalore; CKC, Tanishq, TBZ, Lagu Bandhu, Chintamani, etc.
Key role in Production consultancy:
Reduction in Gold loss as per industry acceptable norms
Inventory management system for smooth functioning of the factory
Quality control improvement in Manual and CAD Department
Filing, setting and polishing process improvement
New Factory set up
Casting consultancy
Increase of productivity of all departments.
Quality control in all departments
Product Development
E-commerce (Online selling)
Marketing consultancy
He was Proprietor of Golden Creations, Mumbai. A diamond Jewellery manufacturing production unit having in house facility for manual design, CAD, Model making, metal setting, casting, waxing, polishing, etc. (From January 2013 till 26th December 2015) at Mumbai.
He Worked as a Director at Jewel Trendz Pvt. Ltd., Mumbai (2011 to 2012) A media and service provider company. Company is having various products such as a. Monthly magazine, b. Directory, c. Consultancy, d. SMS Services and others. He also worked as Program coordinator & senior faculty at Indian institute of jewellery, Mumbai
Responsibilities assigned: (2000 to 2016)
He, along with his colleagues had written the curriculum of Mumbai University Post graduate diploma in Jewellery management program. (Garware Institute) one year program. he was Course Coordinator for this program. His responsibility was to run program successfully and teach various subjects. (Jewellery Manufacturing, Designing, Retail) He also made curriculum for undergraduate program in jewellery for Mumbai University. (One and half year program) Secondly, He was architect for vocational training program for Government of India under MES Scheme. He was course coordinator for this course also. He also made short programs of 2, 3, 4 and 6 months duration.
He also made program for ITI making center of excellence. Trained students for seven years in Master Creator (Jewellery Manufacturing program) and Mentor program. He had also made 3 years program of Professional Jewellery for IIJ. He had also coordinated & conducted corporate training for the major brands like TANISHQUE, TBZ, CHINTAMANI, LAAGU BANDHU, Government of India MINT (RBI), etc. He was responsible for making the schedule, conducting the classes for the same and coordinating all the activities related to corporate training.
He had also conducted corporate training for Vikram Jewellers- Goa, Abharan Jewellers-Bangalore, and Shree Jewellers-Hyderabad. He had made program for World Gold council and conducted training for them in 2010. He also made program for Retail sales training, JOR, Jewellery in Retail organized Management and Training for the same. He had also made program for HDFC bank Gold Training and MSBTE. Training employees of CKC Bangalore.
He had also made program for Pune Municipal Corporation. He assisted in setting up of jewellery manufacturing laboratory of the Indian Institute of Jewellery. He had also made Design oriented MENTOR program for IIJ. He was also doing curriculum up gradation and other technical knowhow. He was also involved in creating new programs in the jewellery field.
He was also conducting GEM & JEWELLERY FEDERATION [GJF] workshops , VINAYA across India in association with IIJ IN 2010-2011 He also conducted various factory visits for the students He had also conducted Placement activity for various courses of IIJ. For counseling and Marketing of the programs, he was actively involved. He had also made Train the trainer notes for various courses For all the above mentioned programs made, he did costing, scheduling, execution. He assisted in all the academic and administrative activities of the institutes..
Seminars & Jewellery shows attained Papers published:
Represented India International Jewellery Show From 2001 to 2015
Represented IDI IN Udyog 2002 in Surat.
Attained seminar of World Gold councils conducted by JPDC IN Ahmadabad in 2000
Attained seminar of Basic metallurgy & US Jewellery merchandising in IIJS, 2001& 2002.
Assisted German Workshop of 15 days on Designing & Model making in IDI, Surat
Attained Workshop for Enamelling at S.N.D.T in 2003.
Associated with MSSM
Gem News which is being published by IDI Surat my papers regarding METALLURGY FOR GOLDSMITHS had been published in 2003.
I had being invited on DD sahyadri channel [HELLO SAKHI] live show called RATNE DAGINE EK NAVI DISHA at Worli center Mumbai at year 2004. This was an interactive session, where people ask questions regarding careers in jewellery on television.
He always think that work is worship. Always trying to give more than 100% to his work. He always think positively. He know that there is nothing impossible in the world. IMPOSSIBLE itself means I Am Possible. One should try to make things happen. One should have willingness to do any kind of work. It should not be imposed by others, it should come from within.